Cubs Gallery
Available as Prints and Gift Items
Choose from 2 pictures in our Cubs collection for your Wall Art or Photo Gift. All professionally made for Quick Shipping.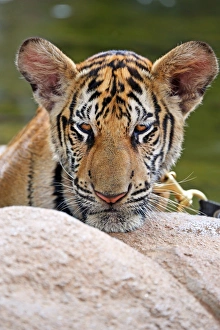 Featured Image
Cute tiger cub portrait at theTiger Temple in Kanchanaburi, Thailand
Tigers are used to living in hot countries, but even the best of them can't resist playing in the water when it gets really hot or simply chilling out alone or with a friendly monk from the Temple!
© Paul Brown
Animal Animals Cute Tigers Cubs, Animal, Animals, Cubs, Cute, Tigers